stories
Personal Photo Talk about my Fuji x100 Camera
art
fashion
portrait
landscape
I like to be closely connected to my camera. I always need to create settings that align with me so I can wander freely. I enjoy capturing new or different worlds and creating illusions of how I perceived them or how they could have unfolded. I do this both for my personal projects and to offer this creative freedom when working with clients. They need to trust my perspective and vision when it comes to crafting magic. The fewer boundaries there are, the greater the challenge I set for myself.
So, this is just a personal story. When I'm off duty, I like to walk around in cities or carry my camera when meeting friends or clients for a brainstorm session. I love to be surprised by what comes along and to find the beauty in the details of everyday life. This is my story about me and my Fuji X100F.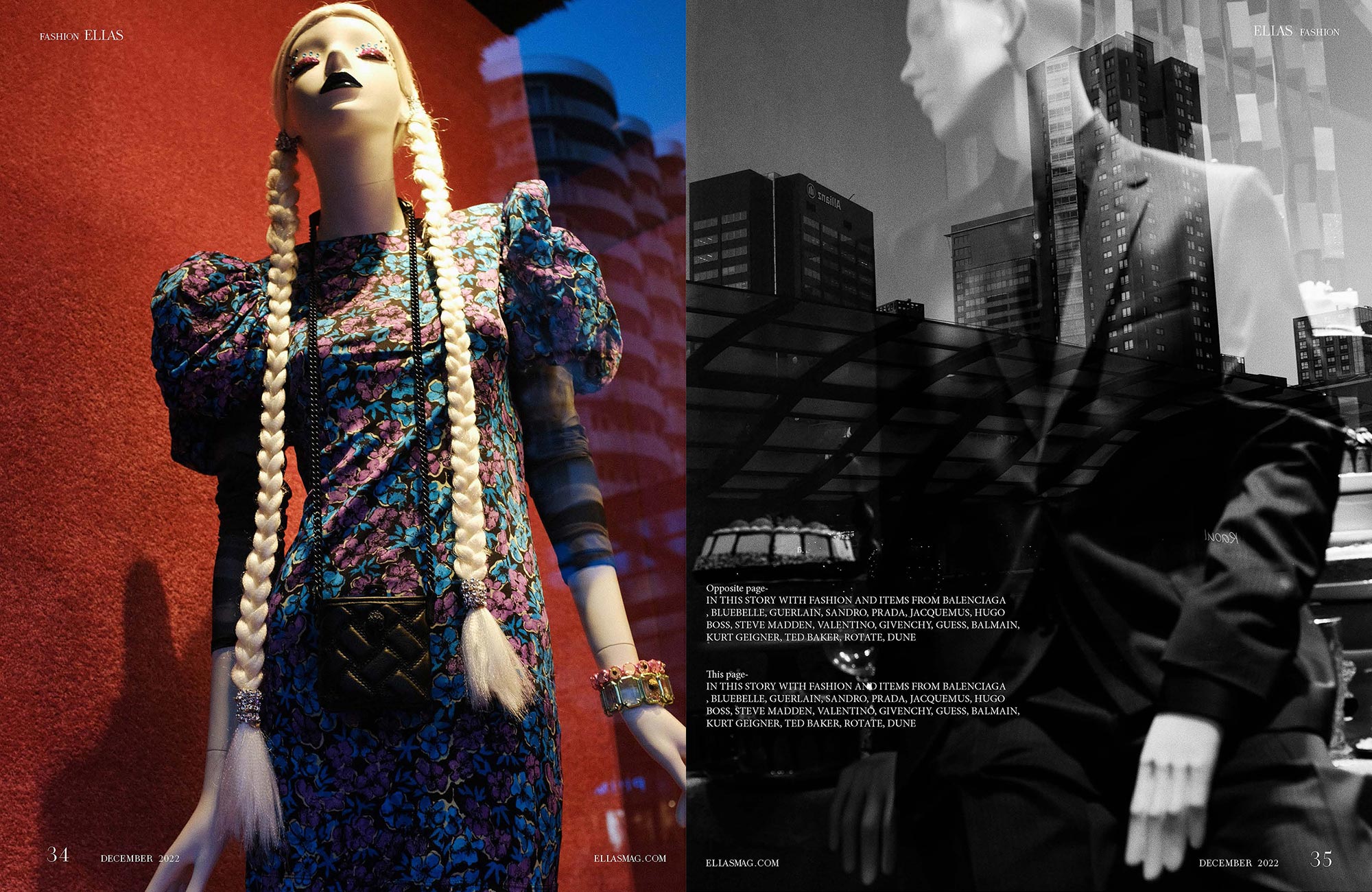 Editorial
Fuji Film x Bijenkorf
Discovered on the runway
It all started a while ago. I was shooting runway shows in Lisbon when I saw a befriended photographer with a Fuji X camera hanging from his neck. I even saw some photographers using that brand as their main catwalk photo camera. I thought they were crazy because in 2014 (or maybe 2012), the Fuji X cameras were not as good as they are today. However, I appreciated their challenge and was very much intrigued.
Back home, I could not help myself. I ran to the photo shop and bought my first version of the Fujifilm X100, the S version at that time. The autofocus was not all that great, and it needed a few firmware upgrades before it came close to what I am used to with my Nikon D800 and D850 today. A brave new world opened before my eyes. This little fixed-lens camera reminded me of the camera my mom owned, which I played with at a time when I didn't know my future would end up in fashion art photography.

This camera make me focus on the art not the bells and whistles. Just buttons and knobs to control the settings, like in the old days.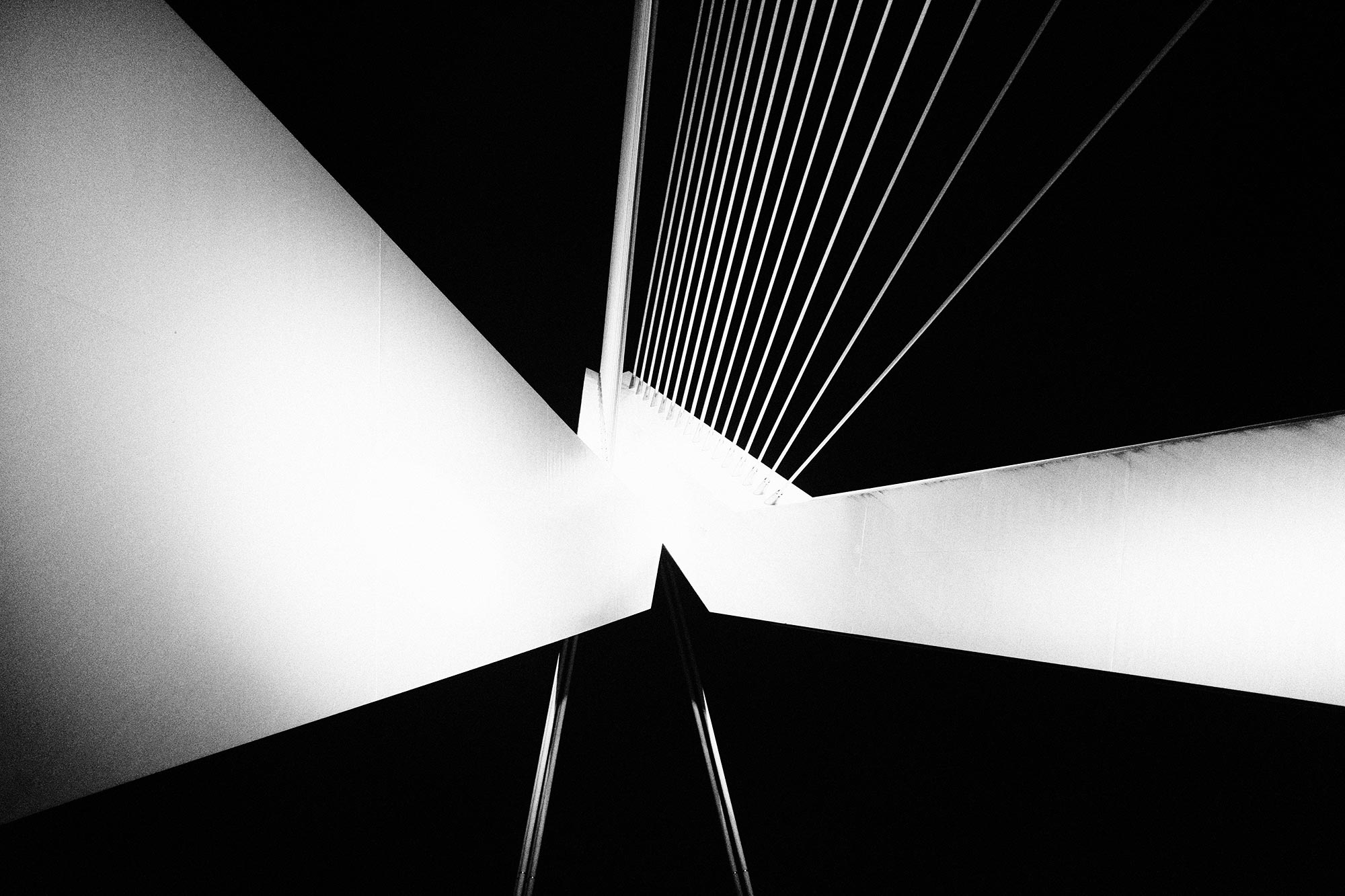 Erasmus Bridge by Night
Rotterdam
I am fascinated by how in movies directors use angles and interesting close-ups to tell the story. This is something that is continuously seen in my own work. I find it very interesting to watch, and I envision that kind of world in my daydreams all the time.The paradox is that with this camera, I am not noticeable, and people let me go ahead and shoot anything. But at the same time, I like to stand in front of you. I just want to get that blink, expression, or detail from a perspective as I see the world.
The feeling of film
As close as the real thing. This camera gives you all the tools that make you an analog photographer, but it sits inside a digital marvel. That's why I always choose to shoot in JPEG format and pick one of my altered film simulations. For black and white, I push the reds and let the grain overflow the image, while keeping the sharpness very low. For color, I like to boost them, but keeping them soft as much as possible. I look for opposites or colours that match each other very well. When you want to go even a step further, you can turn off the EVF (electronic viewfinder) and enjoy the rangefinder-type framing and go manual with the focus ring.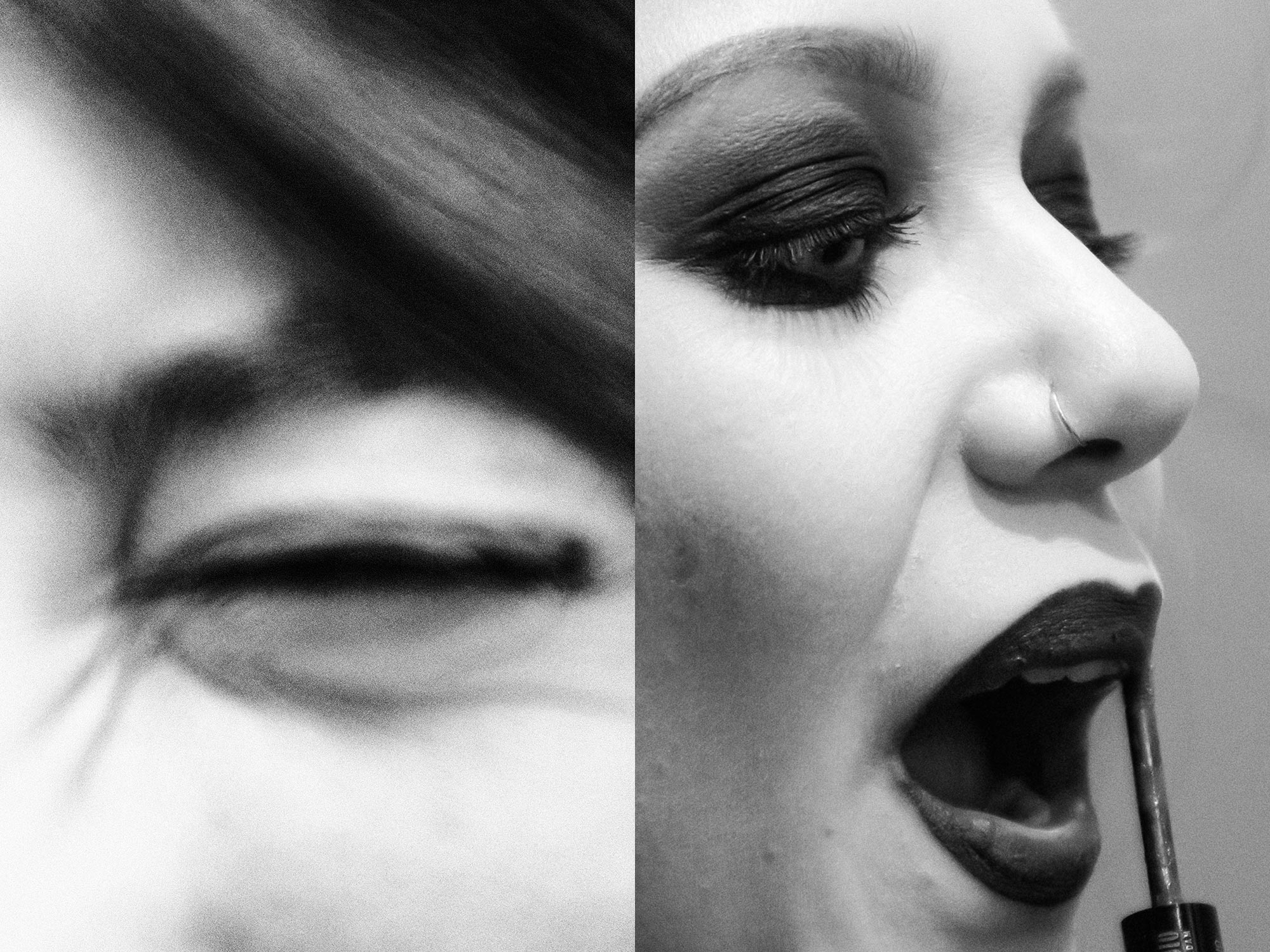 Night in the Museum
Left: Ceren, Right, Celine
Photography is always a personal story for me. It is a form of expression that is as close as you can get to my heart. Although I have mastered the art and can guarantee to produce stunning high-quality shots for any assignment, when I am free to choose the route and thus the tools, something magical happens. And as much as I love my Nikon D850 and the vintage lenses I own, this little camera has made me create other types of work that reflect a different side of me and is a great balance to my work as a whole.
Besides all of the above, it allows me to be even closer to my friends and use art as a memory of those I love. Many times I look back at shots that stay on the memory card – like forever – and tears of joy brighten my day. I am writing this in my small apartment having a red film light to lighten the room and drinking a glass of wine. I cannot be more honest. Like writing stories, making music, and my photography, it gives away a glimpse of my soul. Photography and my Fuji X100F are extraordinary. They made me meet my closest friends, and they brought me my love in a beautiful and unpredictable way. It must be inevitable.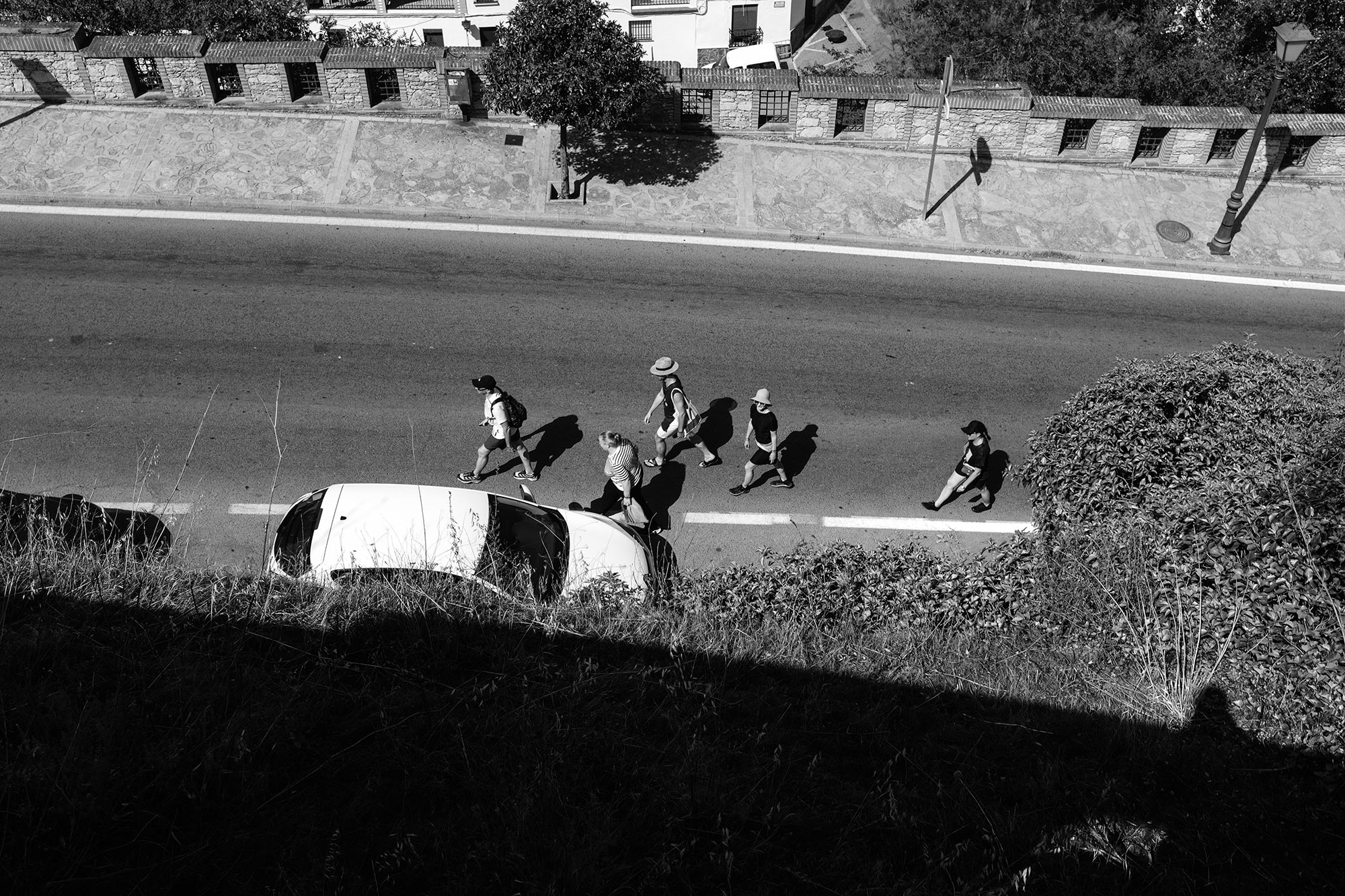 Sevilla, When I ran up a hill to photograph my friends
Alberto, Dorota, Branko, Noémie, Magdalena, Tiago
Conclusion
There is no final verdict, as I am not sponsored by Fujifilm and am not trying to get any benefit when you would consider this camera. While writing, I did find out that I would like to share more photos of my wanders, but they deserve separate stories. For example, a deep dive into my trip with fashion friends in Seville, how I used this camera to shoot landscape photos in Normandy, or how I discovered a better understanding of my inner soul while being in Italy.
What do you want to know or see about this camera? Let me know.
Find more of my work on my Instagram feed or check out some details of the X100 Camera.
Want to get your project captured with my Fuji Film camera?
Send me a message and let's set up a project to explore the unique qualities that this camera can bring in combination with our creative input.