stories
Photography Collaboration supporting Fashion School Talents
fashion
editorial
runway
I have had the privilege of collaborating closely with the ROC Mondriaan Fashion School in The Hague for several years. During this time, I have been dedicated to nurturing young talents as they take their initial strides in the realms of Fashion Tailoring and Fashion Design.
My journey with this collaboration commenced as a runway photographer, tasked with capturing the culmination of each academic year – the fashion event where the students of the esteemed fashion school unveil their year-long projects on the dazzling runway. This showcase is attended by an array of esteemed guests, including friends, family, fashion connoisseurs, and members of the press. A climactic spectacle, the event is highlighted by the grand finale featuring the inaugural collection by the graduating class, marking their debut as designers and tailors in the industry.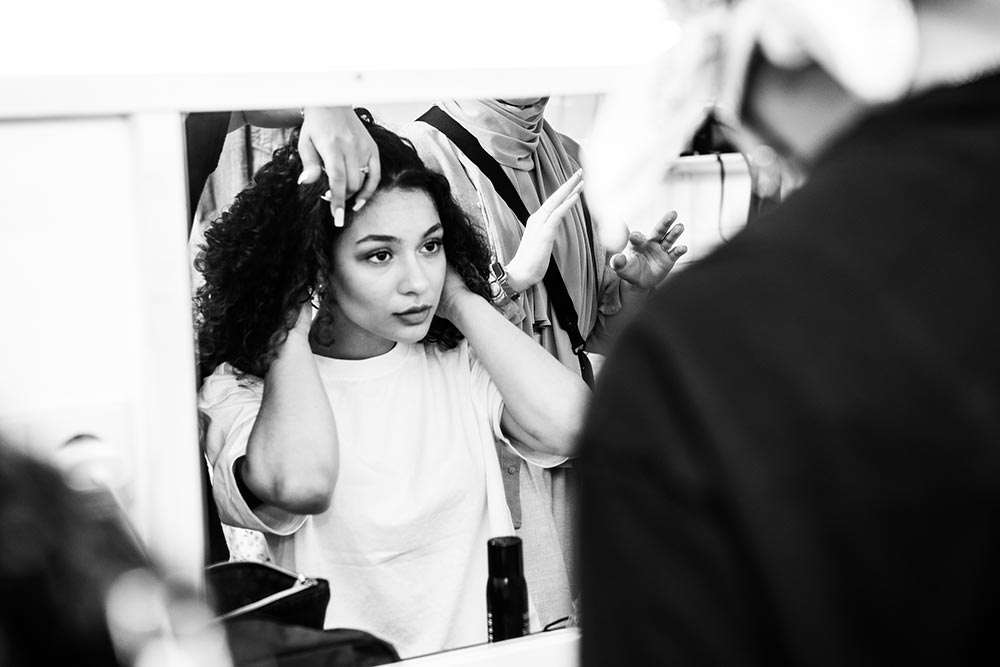 Backstage
ROC Mondriaan Fashion Show 2023
Fashion Competition
In addition to the standard curriculum, teachers introduced an engaging challenge open to all students. This challenge not only offered the chance to secure a prize but also provided invaluable assistance in establishing their own fashion brand and attaining lasting recognition. Unfolding over the final months of the academic year, this challenge revolved around a central theme. Every fortnight, students advanced their collections – culminating in a minimum of six ensembles – which were then unveiled before teachers from diverse disciplines. Constructive feedback, encompassing both conceptual and technical aspects, enabled students to refine their existing creations and expand their collections with a pair of fresh outfits for each subsequent presentation.

Being part of the proces gives me unique insides that infuse my ideas how to capture the fashion artistically.


Two weeks ahead of the eagerly anticipated show, I am graciously invited to lend my perspective and expertise in conceptual photography and fashion. This entails not only offering insights on optimising the visual narrative but also ensuring its most impactful communication with the audience. Despite the looming deadline, the `collaborative synergy that blooms in the culmination phase alongside the Fashion School and its aspiring students is truly `inspiring. Being intimately involved in this process is an absolute honour, and it underscores the profound privilege of contributing to this remarkable journey.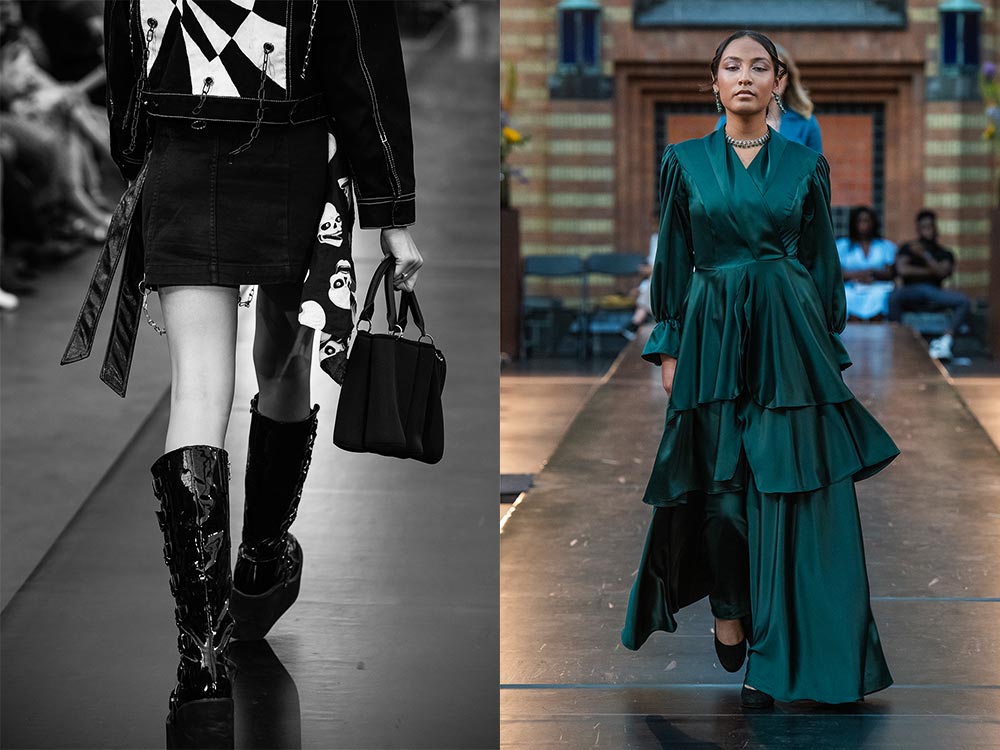 Left, Annish
Right, Sahr
While every student participant merits a resounding applause, it is within the realm of reality that a single collection emerges as the epitome of excellence across all domains. The esteemed responsibility of making this selection rests with the Fashion School, which convenes an impartial panel of experts from the vibrant expanse of the fashion industry. This panel serves as the discerning jury, including individuals such as Madelief Hohe and Peter George d'Angelino Tap in the year 2023.
Fashion Photoshoot
Amidst a backdrop of creative fervor and triumph, I had the privilege of orchestrating a photoshoot showcasing the crowned champion of the esteemed fashion competition — Elizabeth Hammond, the winner of 2023. This captivating session took place in a studio setting, where we meticulously utilised specialised lighting techniques to craft the perfect ambiance.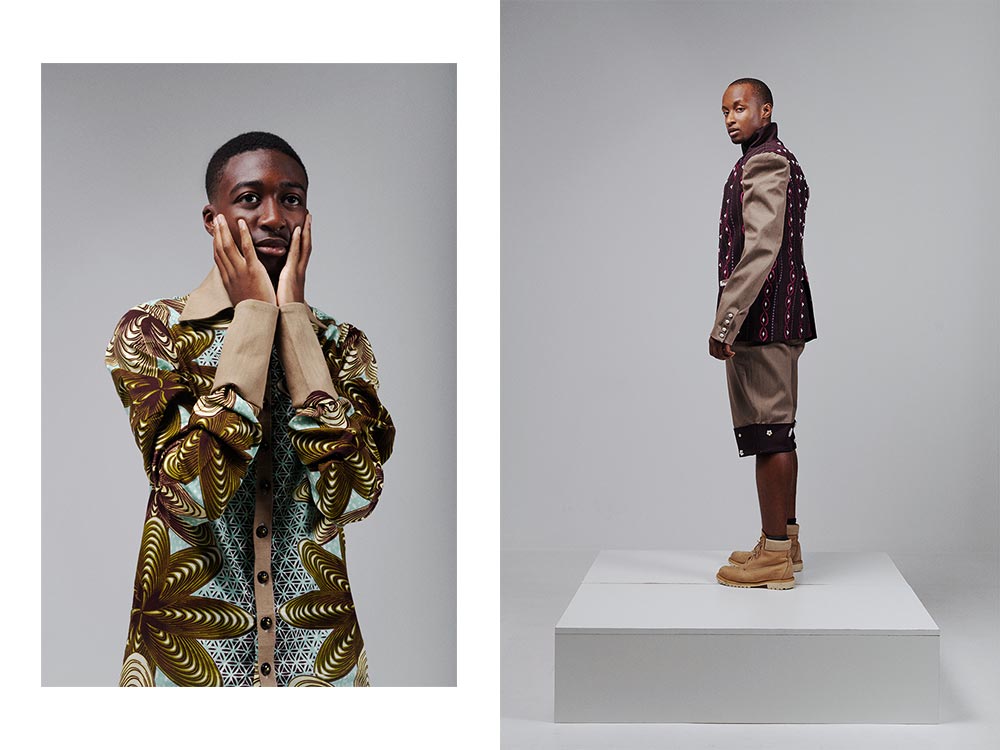 Fashion Photoshoot
Winner 2023: Elizabeth Hammond
My primary aim was to authentically capture the winner's individual style and the remarkable journey they've undertaken as a burgeoning designer. Each photograph eloquently highlighted their innate creativity and refined elegance, effectively narrating a visual tale of their evolution. This collaborative endeavour harmoniously united the worlds of fashion and photography, serving as a vibrant celebration of the winner's significant accomplishment.
Through this dynamic interplay, I managed to not only commemorate their success but also offer an engaging glimpse into the seamless synergy between these two artistic realms.
Check more about the ROC Mondriaan Fashion School or the 2023 student winner Elizabeth Hammond and her journey.
Looking for fashion or runway photography?
With a strong portfolio and technical expertise, I am specialised in creating stunning fashion photography that will showcase your individuality and brand and help you express yourself in a beautiful and artistic way. Let's work together to bring your creative vision to life.