stories
Fashion Photography for musician and artist Lakshmi
fashion
editorial
portrait
I have had the pleasure of working with many talented artists and musicians throughout my career. However, my collaboration with Lakshmi has been one of the most exciting and rewarding experiences.
I remember the first time I met Lakshmi, I was immediately struck by her unique style and artistic vision. Her music is hauntingly beautiful and I knew right away that we were going to create something truly special together.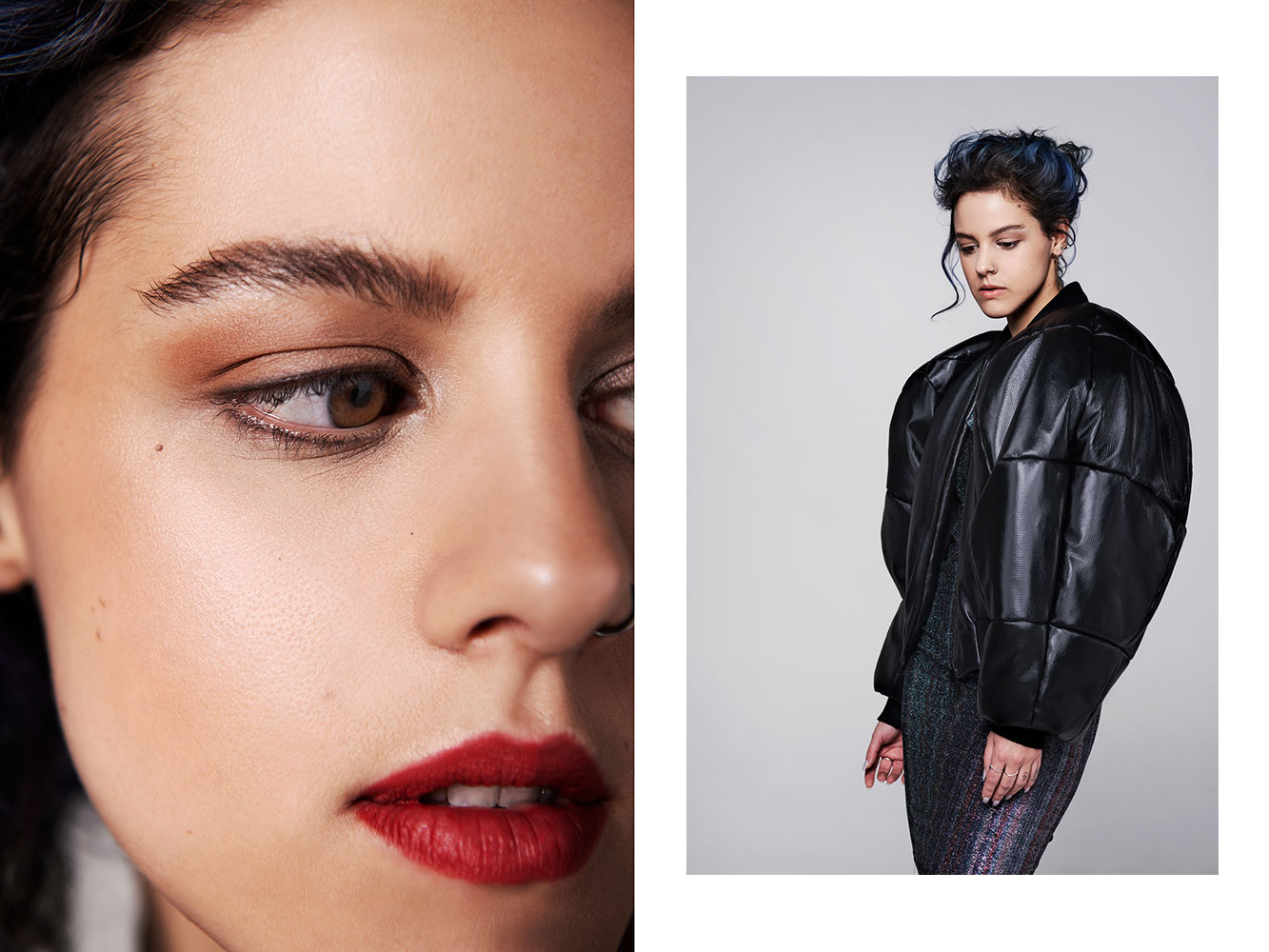 Skirt, Nata Ryzh
Jacket, Ronald van der Kemp
The photoshoot
Before the photoshoot, I had a brainstorming session with Lakshmi, her management and Adriana - makeup artist and stylist. Good preparation is extremely important and we wanted to create a strong story that defines Lakshmi's look for the upcoming year. We decided to work with talented designers who match her style and my photography. We chose Nata Ryzh and Ronald van der Kemp, among others, who have dressed many international artist. These designers fit perfectly into the pop-nior vibe that best describes Lahsmi's music.

I wanted to create a space where Lakshmi could feel comfortable and free to express herself.


Together with Lakshmi, we visited the designers to select the items and of course she tried them on. It is important to also convey the designer's concept and a fitting is the ideal moment to fine-tune everything. It's wonderful to splurge through the large collection of clothes. I truly felt like a kid in a candy shop and my mind then wanders to the shoot and how I see the whole story unfold.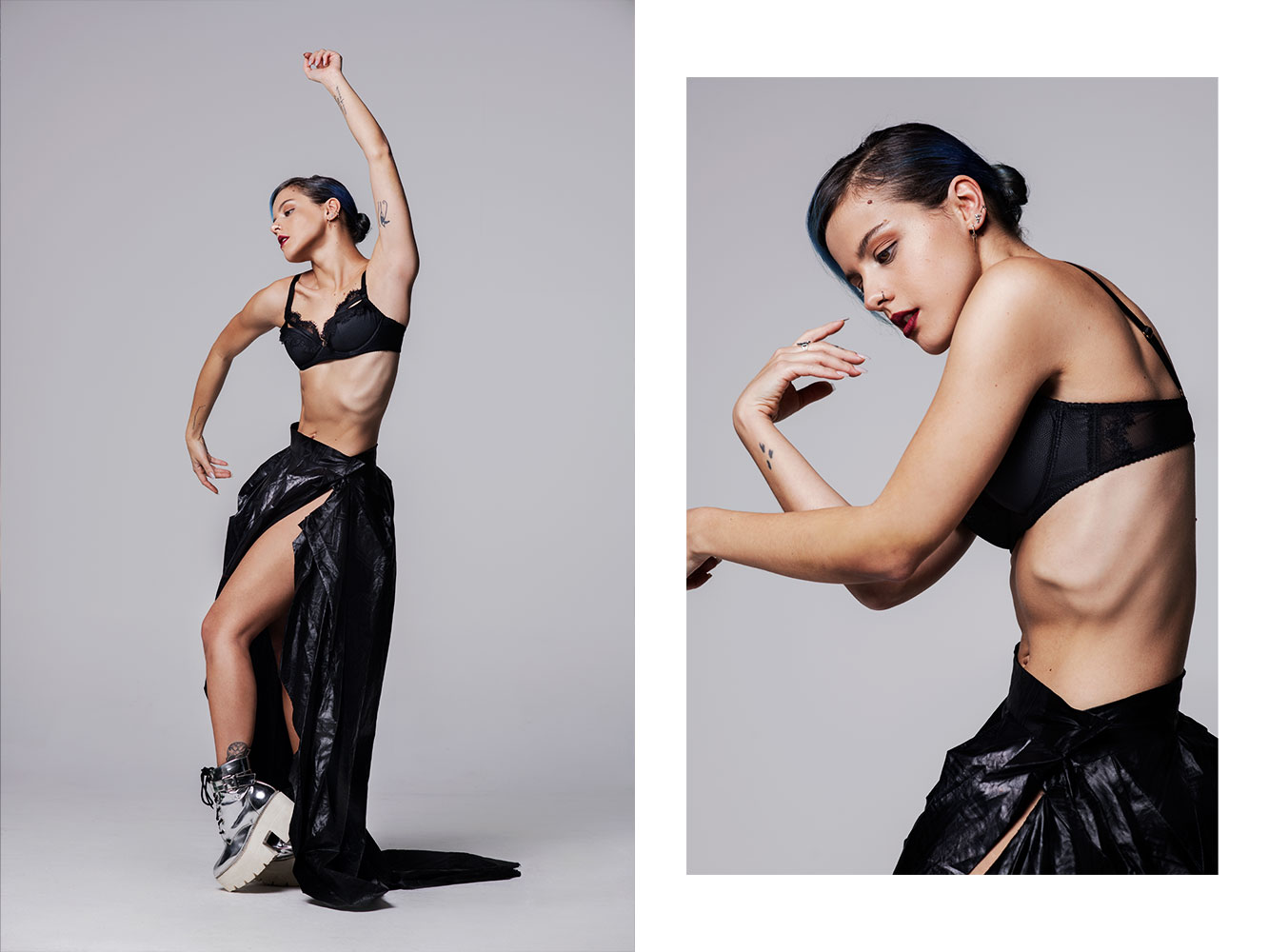 Skirt, Ronald van der Kemp
Bra, ATOYA BENELUX
It is always amazing to work with Lakshmi on art. We have known each other for several years now and have made various magical projects in the field of photography and film. Before this photoshoot we had just finished her latest music videoclip for the song LULLABY, directed by my friend Freek Henkes. The music videoclip was very well received and we took that energy with us during the photoshoot.
The shoot was in a photo studio close to Amsterdam and while I was setting up the lighting, Adriana did her magic in the make-up room. We had determined nine looks and for the hair and make-up we wanted to transform from a sweet intimate style to a rock punk look. We even touched a little bit of Yves Saint Laurent with some of the photos.
Milestone
One interesting detail about the photoshoot with Lakshmi was that it marked her first-ever studio fashion photoshoot. As an artist who was used to performing on stage and in live settings, Lakshmi had never really had the opportunity to explore the more controlled and curated environment of a fashion photoshoot before. Nevertheless, she was incredibly comfortable in front of the camera and had a natural sense of charisma that made my job as a photographer easy.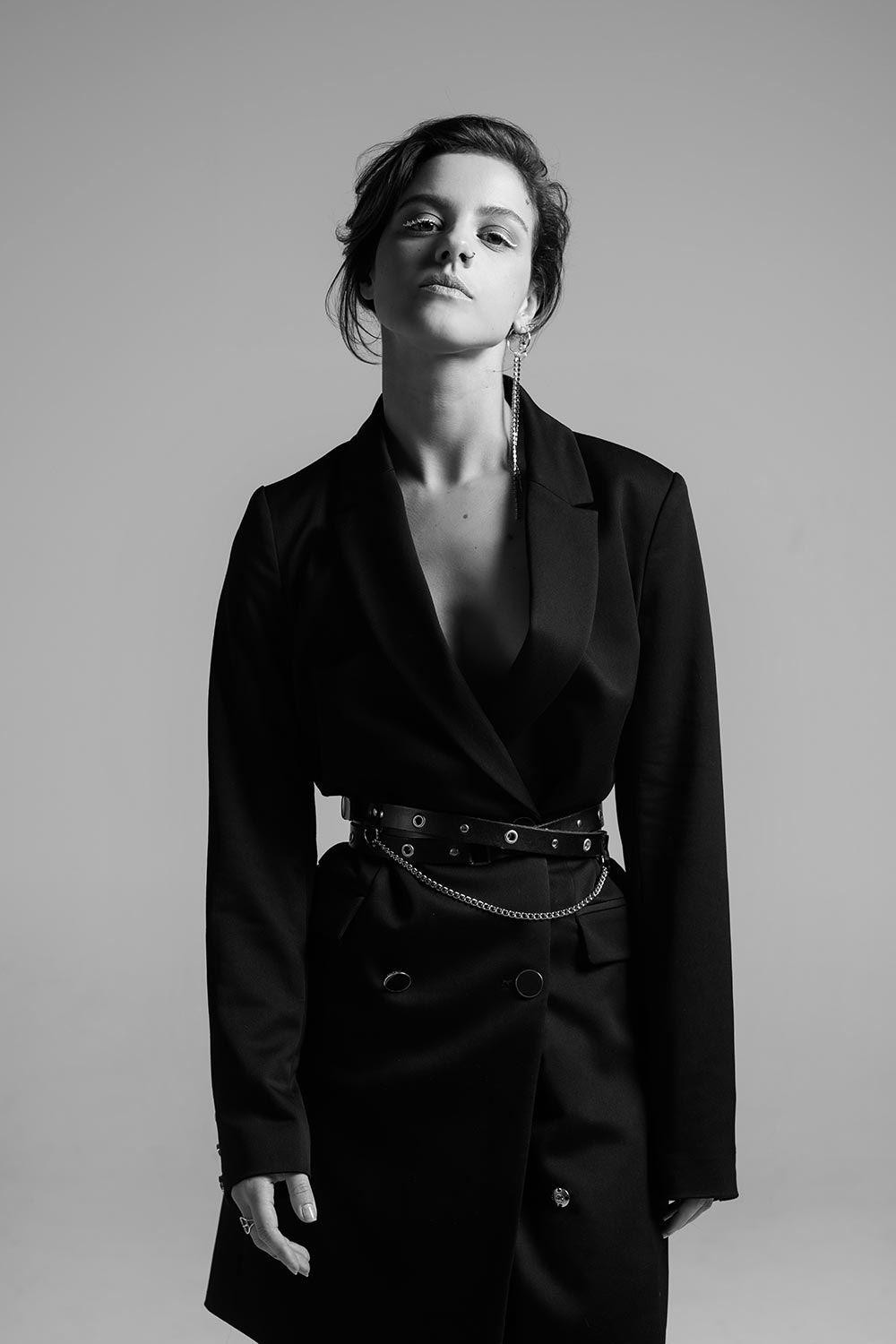 Dress, Ronald van der Kemp
Published in Vogue Netherlands
Looking back on the photoshoot today, it was an incredible experience to be a part of Lakshmi's journey and to help her bring her artistry to a wider audience. The fact that our work was recognised and celebrated by publications like Vogue Netherlands and various music magazines and blogs is a testament to the hard work and dedication that went into each and every shot.
I am curious to see where our collaboration will take us and I can't wait for the upcoming projects and to bring in my ideas and artistic perspective.
Find more shots from this photoshoot on my Instagram feed or check more about Lakshmi and her music.
Looking for fashion portrait photography?
With a strong portfolio and technical expertise, I am specialised in creating stunning fashion portrait photography that will showcase your individuality and help you express yourself in a beautiful and artistic way. Let's work together to bring your creative vision to life.